07-03-2023, 04:51 AM
Removal of Crosses from Former Catholic Hospital
The ACT government has said it was not behind the
decision to remove religious iconography from the
formerly Catholic-run North Canberra Hospital on a
Sunday morning.
What was known as Calvary Public Hospital officially
changed hands from Calvary Health Care today and
is now being run by the government.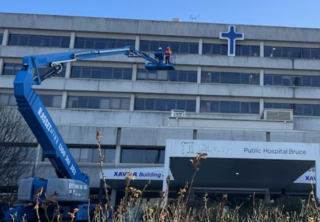 Yesterday,  crosses attached to the hospital, including
the main blue iconography at the front of the building,
were removed and taken away.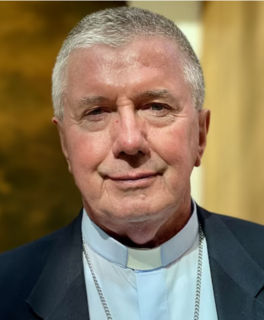 During an address in church, Canberra and Goulburn
Archdiocese Archbishop Christopher Prowse (above)
described the removal of the crosses as the actions of
a "totalitarian" authority.  
"The very first thing a totalitarian government does,
when it seizes Christian assets, the very first thing they
all do... they take down the crucifix," he said.
—
ABC News Australia, 3 July 2023
.
How dare this deluded god-botherer demand that his
nonsensical religious iconography remain on a public
building owned by the taxpayer?  At the very least, I'm
pleased to see that we've (hopefully) got these religious
nutters on the back foot.  
There is NO place in a nominally secular country for this
sort of religious advertising on any/all state-owned
buildings.  Christopher Prowse can stick his fucking cross
where his imaginary god's sun doesn't shine.
I'm a creationist;   I believe that man created God.