07-23-2020, 05:19 PM
Sleeping beeuties
I guess I never really thought about it, but apparently
bees not only sleep
(between 5 and 8 hours), but they (or some of them) even do it in flowers
"Bees are often found sleeping on flowers, but they buzz away as soon as they encounter some perturbation. This causes us to strike off the characteristics of immobility and relaxed posture. Research has shown that while asleep, a bee's body temperature declines and it takes a brighter light to wake them up than the intensity of light to which they would usually respond.
This sort of behavior resembles our own sleeping habits. However, unlike humans, not every bee illustrates a circadian rhythm. The variance is introduced depending on the role of a bee in a hive. Only the older ones, formally known as Forager bees, tend to sleep at night. Whereas, a worker bee, known as a Callow, may take abrupt, irregular ephemeral naps throughout the entire day. They lack a fixed pattern.
This is because forager bees lack the effusive energy that worker bees possess to work unceasingly, due to infirmity. Diligent worker bees, however, only require small power naps to get through their day. Other than a circadian pattern, napping bees also demonstrate sleep phases, such as relaxed, light and deep sleep.
Because forager bees must indulge in relatively long, undisturbed deep sleep, they tend to sleep on the fringes or perimeter of the hive, away from the chaos in the center. Worker bees participating in light sleep phases, on the other hand, do not hesitate to sleep in the center with other worker bees."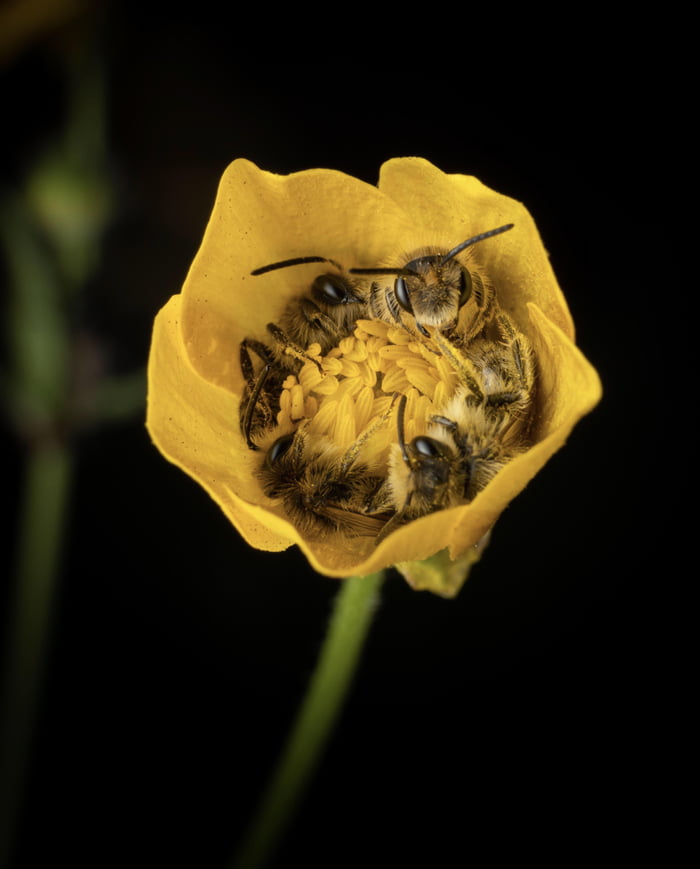 "We drift down time, clutching at straws. But what good's a brick to a drowning man?"