07-19-2020, 09:15 PM
Black fish matter
A team of marine biologists have discovered 16 new species of terrifying deep-sea fish that reflect almost no light at all.
"To qualify as ultra-black, a substance has to reflect less than 0.5 percent of the light that hits it. Some birds of paradise manage this, beaming back as little as 0.05 percent, as do certain types of butterflies (0.06 percent) and spiders (0.35 percent). A feat of engineering allowed humans to best them all with synthetic materials, some of which reflect only 0.045 percent of incoming light. ("Black" paper, on the other hand, returns a whopping 10 percent of the light it meets.)
Now, it seems fish may come close to trouncing them all.
One species profiled in the paper, a bioluminescent anglerfish in the genus Oneirodes, reflects as little as 0.044 to 0.051 percent of the deep-sea light it encounters. The other 99.95 percent, Mr. Davis and his colleagues found, gets lost in a labyrinth of light-swallowing pigments until it effectively disappears.
Deep sea oceans are actually much brighter than you might think. There may be little or no natural light penetrating hundreds of meters of ocean water, but bioluminescent creatures and bacteria produce plenty of light all by themselves.
At the same time, light produced by these organisms tends to draw the attention of prey, suggesting the ultra-black fish may be camouflaging themselves to stop them from being detected as they stalk their prey — or hide from other predators.
So how do these fish get so dark? Special layers of melanosomes, tiny cellular structures stuffed with melanin — the same natural pigment that colors human skin — scatter incoming photons and stop them from finding their way back out.
One species, the threadfin dragonfish, was even found to only be ultra-black when its young — likely a defense mechanism to protect it when it needs to hide from predators.
Other species had melanosomes lining their guts to make sure any bioluminescent fish they ate won't give away their position. "You don't want to be swimming around with a glowing belly, right?" Osborne told Wired. "That's just asking for trouble.""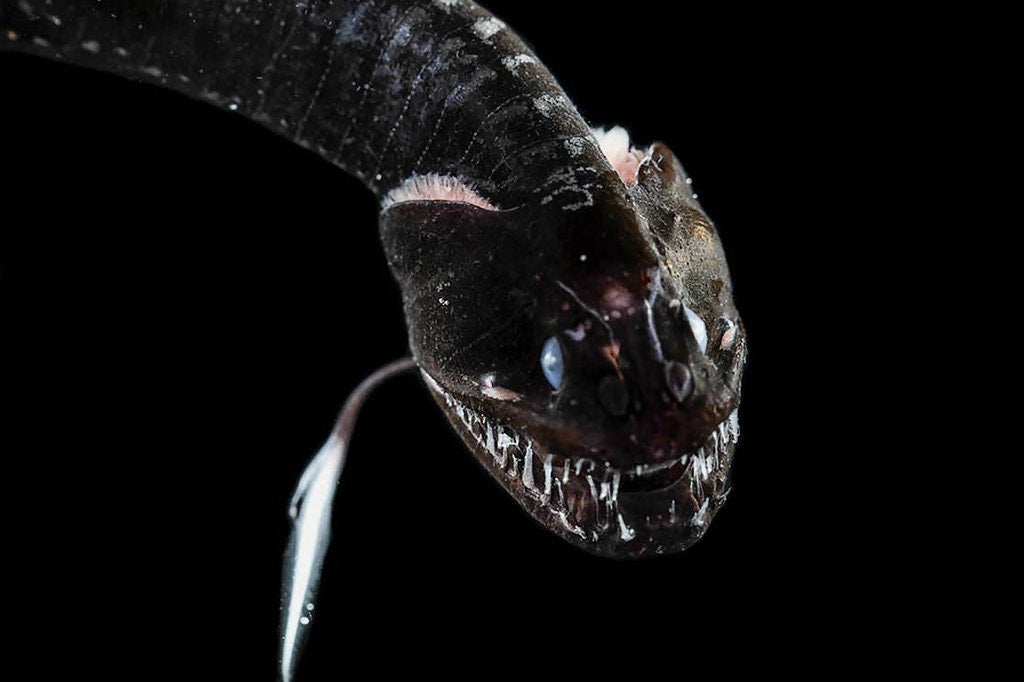 "We drift down time, clutching at straws. But what good's a brick to a drowning man?"