03-03-2020, 05:33 AM
Something I Have Wondered About
https://thenextweb.com/science/2019/10/0...e-mission/
Quote:Elon Musk's plan for sending people to Mars is probably a suicide mission
Quote:This all sounds great, but getting humans to Mars isn't just a matter of building a big spaceship that goes really fast. It's not

just

rocket science. Assuming that psychological complications don't make the entire endeavor a literal nightmare for those involved, there's also the currently unsolved problem of how human exposure to space radiation over extended periods is probably lethal.
Looks like Bill was right.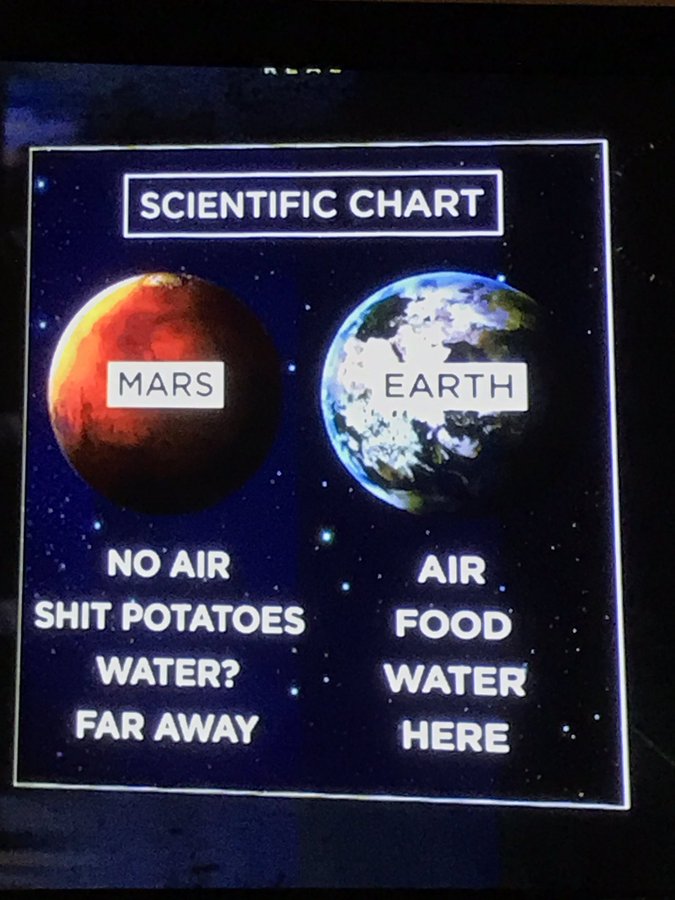 Robert G. Ingersoll : "No man with a
sense of humor
ever founded a religion."