01-14-2020, 01:27 AM
Paltrow Selling Candle That Smell Like Her Vagina
My first response was of course an unmitigated eeewwwwww!  Seriously?  (Sorry ladies; been there, done that.)
Gwyneth has made a candle called 'This Smells Like My Vagina' for her website, Goop.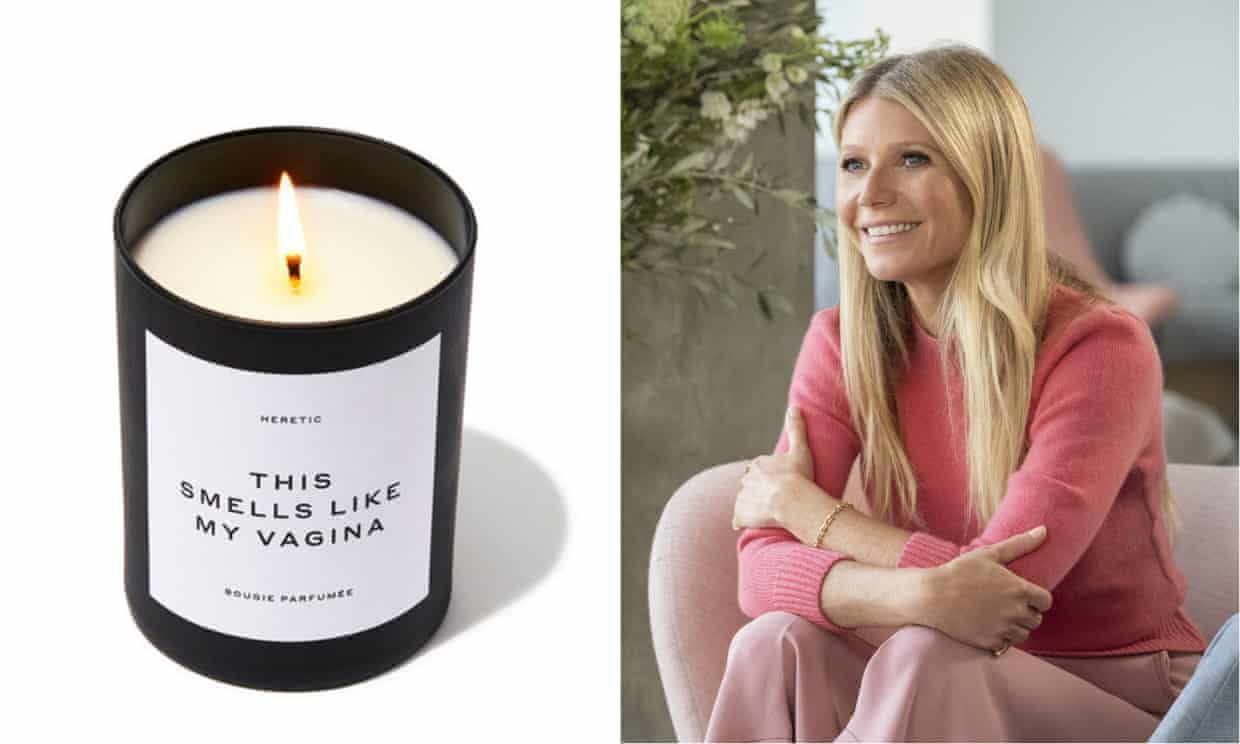 "Whole religions have been founded trying to answer the big questions: what is the meaning of life? What
is reality? How can we cope with the concept of mortality? Goop is a quasi-religion in itself, from its messianic
head figure, its deluded self-belief, its ludicrous claims and its overflowing bank account accrued from the
desperate and vulnerable, estimated to exceed $250m.
It has answered perhaps the greatest question of all: what does Gwyneth's vagina smell like? According to
the candle, it is a "funny, gorgeous, sexy and beautifully unexpected scent", a mix of "geranium, citrusy
bergamot, and cedar absolutes juxtaposed with damask rose and ambrette seed".
To which one can only say: boy, Gwyneth sure does spend a lot of time up there to have picked up on all
that. I've read entire wine menus with fewer descriptive references."
—Personally, I dunno whether to be outraged, disgusted, amused, or pitying this poor excuse for supposedly
enlightened, modern womanhood.  I'm also having a problem understanding why any woman with a functional
brain would pay $110 for a fucking scented candle that supposedly smells like another woman's vagina.  Maybe
Paltrow is playing on some sort of lesbian fantasy?  Whatever, Paltrow definitely hasn't been where I've been!
I'm a creationist;   I believe that man created God.